Sales Leadership Consultancy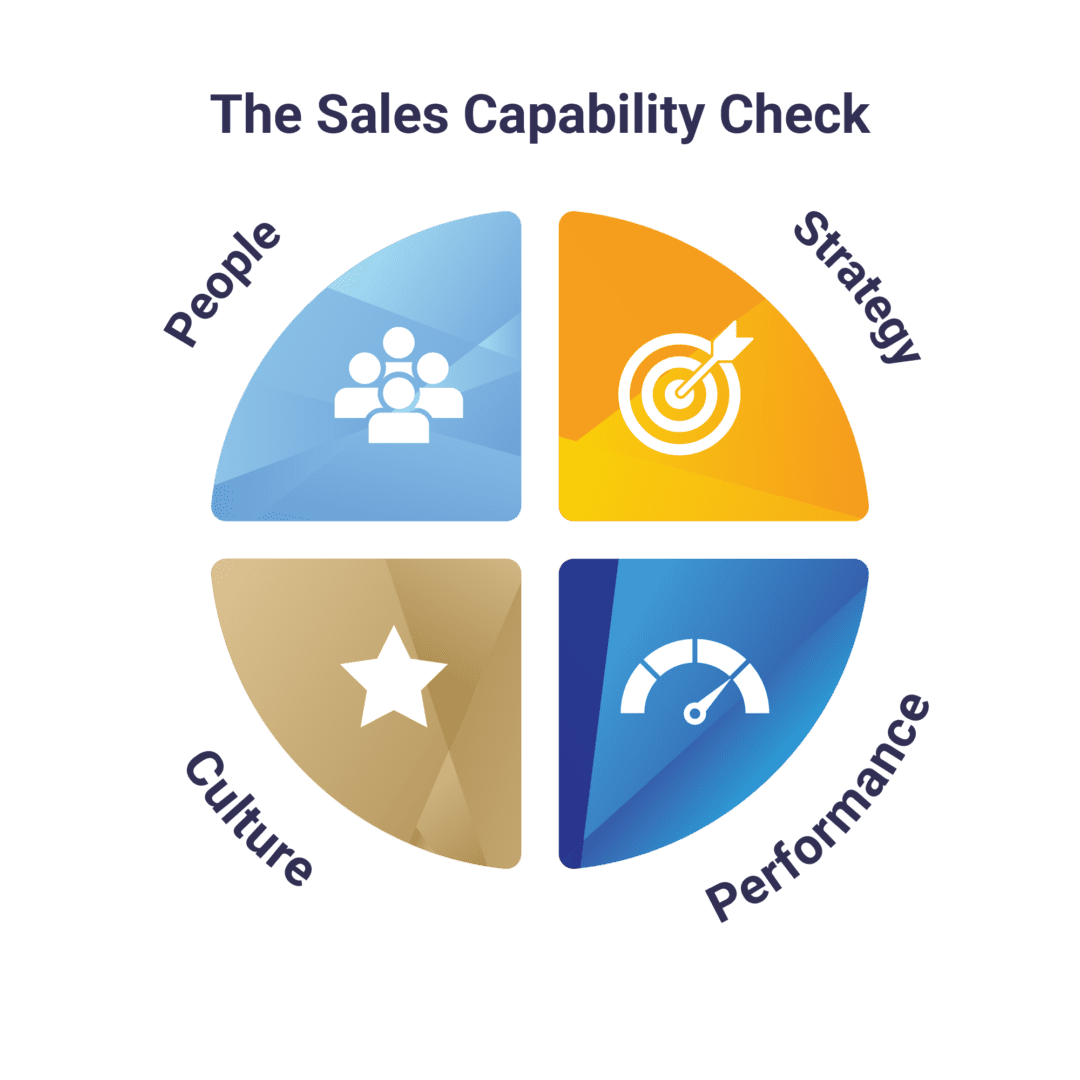 Sales Leadership Consultancy
Every Leadership Consultancy project is different. You may be planning a complete transformation of the business or just want to make sure your leaders are equipped to deliver business strategy.
We work with you to provide insight and recommendations on the actions needed to achieve your objectives.
Our approach is to explore and understand each challenge in four areas People, Strategy, Performance and Culture – The Sales Capability Check.
The Sales Capability Check
Every business needs to be confident that its leadership team has the skills and knowledge to set the right strategy, lead people to deliver outstanding performance and build a culture that retains and attracts the right people
We use a variety of resources to give you an analysis of leadership capability that details strengths, where development is needed and where change is required. Our recommendations to you will be candid, objective and supported by outputs from a number of resources that include:
Structured Interviews
Observation
Psychometric Profiling
360 Feedback Surveys
Behavioural Competency Frameworks
Succession Planning
Great strategy is the glue that makes sales leadership teams. Everyone doing the right things to get the business to where it wants to be.
You can draw on the experience of Brett and the team to
Define a Strategic Aim: where do you want to take the sales function?
Develop the Value Proposition: what do you want to deliver to your customers?
Set Strategic Objectives: achieve these and you deliver the strategic aim
Activate: set the milestones, create the action plan, manage resources and engage people to implement the strategy and deliver the vision
Businesses that do the 'right things right' deliver outstanding performance. Your challenge is to make sure leaders know what the right things are and get their people to implement them.
Our approach is to give you an analysis and recommendations on how activity, operational process, coaching and people development can be improved and impact on business performance
Leaders create culture! This is about:
Creating a great place to work
Providing career opportunities
Welcoming innovation
Building a profitable business
Brett will help your leaders discover the impact that their personal leadership style has on culture, people and business performance. We will work with your leaders to ensure they have the skills to:
Deliver the positive benefits of change
Communicate with clarity
Create a workplace environment that retains and attracts the right people
In short a leadership team with the freedom to drive change, the confidence to implement strategy and the skills to deliver. Most importantly leaders who:
'Respect the Right to Lead'
Want to Get Started?
If you want to start a consultancy project focussed on sales leadership capability then call us to arrange an initial consultation to discuss your needs, your objectives and how we can help.